Stuart Reinhardt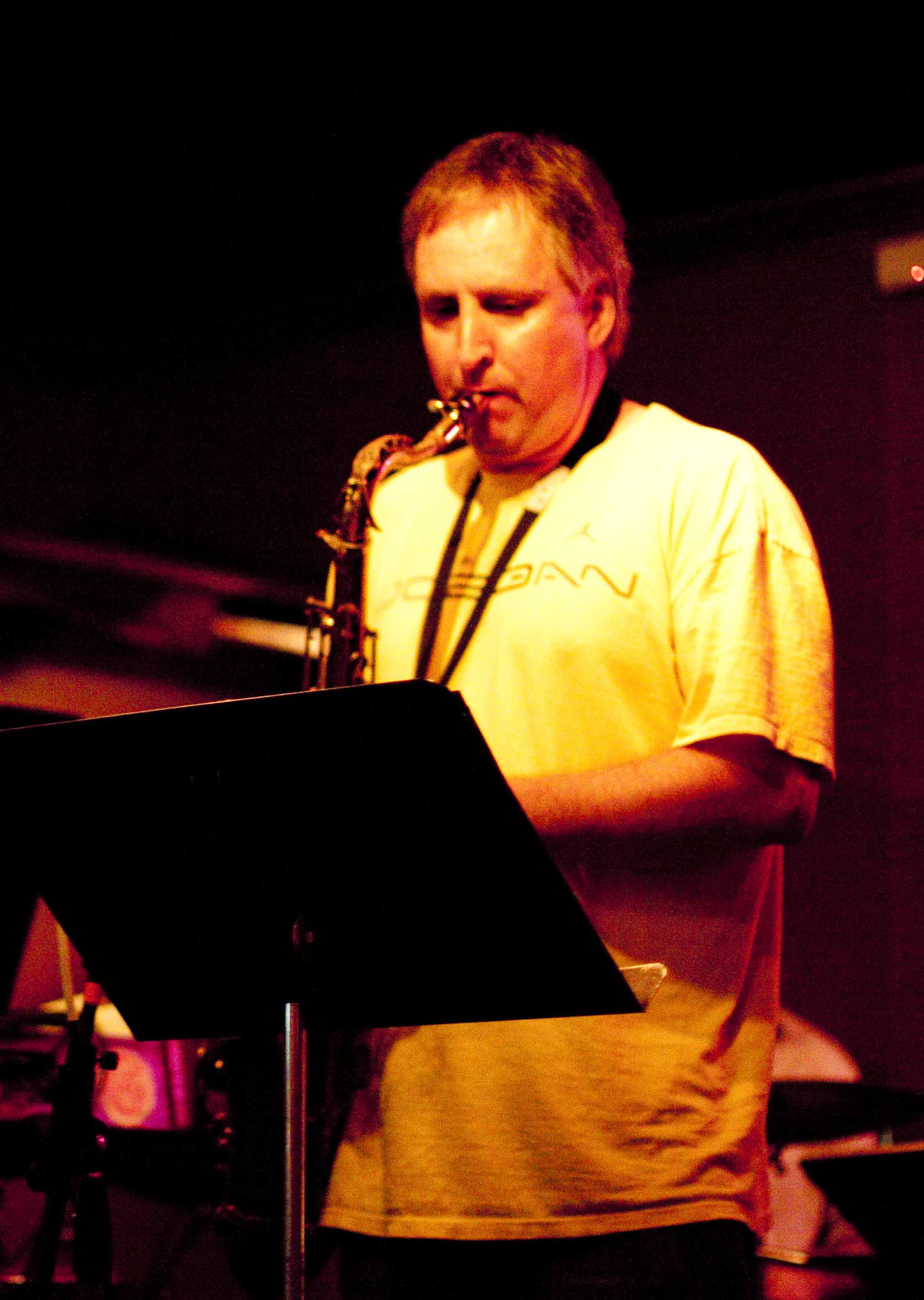 Stuart is a graduate of the UTK jazz program. Studied with tenor saxophone greats Jerry Coker, Billy Scarlett, and Bennie Wallace. Stuart has been a local performer since 1975, performing and recording with a wide variety of bands and musical artists such as: Inside Out, Con Clave, The Other Guys, Howard Hanger Jazz Fantasy, Jack Coker Quartet, Anne Lalley Band, Swingtime, Paul Riddle, Warren Haynes, Nuevo Montuno, Joe Mambo, and many others. Stuart also works as a professional sound engineer for many live music events in the Asheville area.
Acoustic Sound Production
---
Dave Perkins
Asheville native, and UNC-A graduate of physics with minors in music and mathematics, Dave has been playing music since the age of five. He has played guitar, piano, bass, and drums in various bands and ensembles throughout his life.
Dave's styles are varied from bluegrass to rock to jazz and his influences include Wes Montgomery, Steve Morse, Joe Pass, Jimi Hendrix, John Coltrane, Elvin Jones, Tain Watts, Charles Mingus, and Kenny Kirkland.
---
Grant Cuthbertson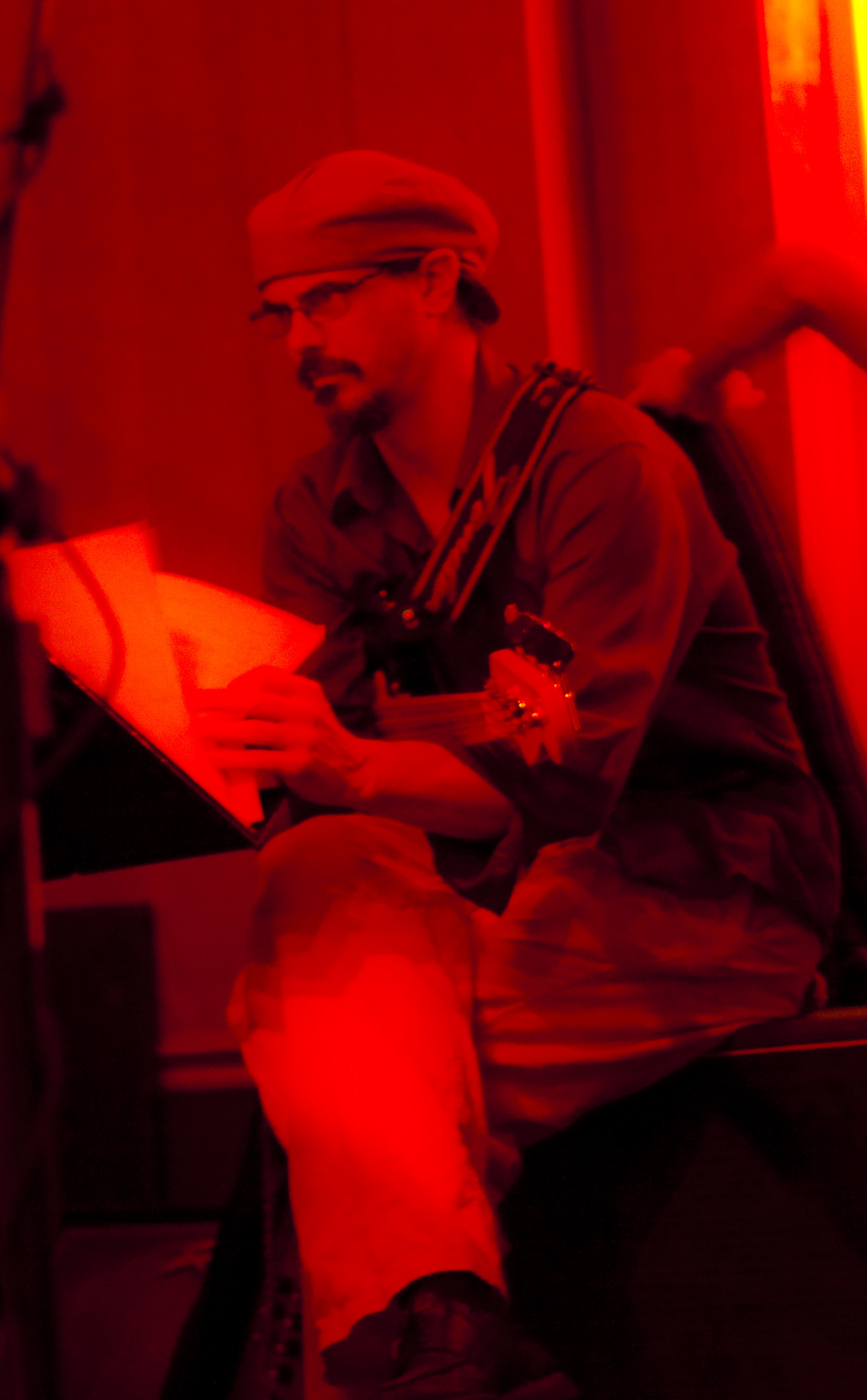 Grant Cuthbertson is a bassist residing and performing is Western NC since 1995. He is an alumnus of UNC-Asheville where he studied jazz performance under the direction of Tim Haden. Through the late nineties, Grant performed with the funk jazz outfit The Tyler Ramsey Trio where he played regularly around the Southeast sharing the stage with such artists as Ray Charles, John Scofield, Samba Ngo, Charlie Hunter, and others. Since this time Grant has focused primarily on Jazz and Latin styles. He performs with numerous jazz combos and regularly with the Asheville Jazz Orchestra. These have provided opportunities to perform with the likes of Bobby Shew, Rick DellaRatta, Eve Cornelious/Chip Crawford group among others. Latin music is Grant's focus as a band leader. He is director/arranger for Nuevo Montuno Salsa Orchestra and Grupo Ahora Si (Son Cubano and Latin Jazz). Latin music has enable Grant to work with such notables as Charlie Rodriguez, Luis Mangual, and Alfonzo "El Panameno" Joseph. He also made a significant contribution to the film "La Epoca", a documentary on the Palladium era of Latin music. Parallel to Jazz and Latin have been Grant's involvement with popular music. He is a regular sideman for funk, R&B, and blues outfits in the region. In 2004 Grant became a partner in
Collapseable Recording Studios
where he works with local and regional artists as an engineer, producer, and musician.
---
Jeff Knorr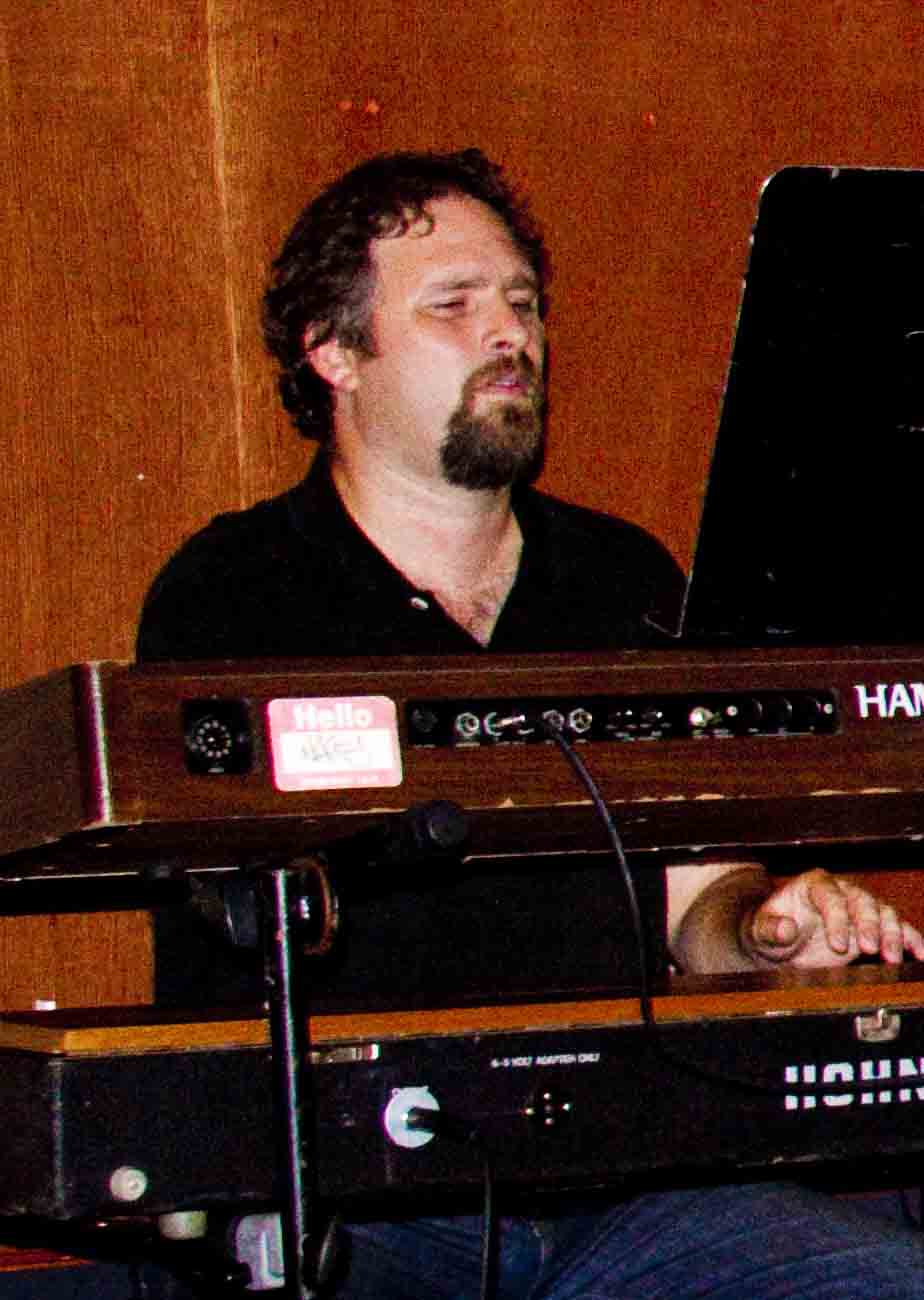 A Wisconsin native, Jeff has called Gainesville, FL and Boston, MA home. Currently residing in Asheville, Jeff plays keyboards for several Asheville bands including: The Secret B-Sides, Nuevo Montuno, Ahora Si, The Pipeline, Jen & the Juice, Chalwa, The Asheville Jazz Orchestra, Joe Mambo, and the Ashevegas Allstars (Emerald Lounge Funk Jam House Band).

Jeff draws his inspiration from players like Herbie Hancock, George Duke, Keith Jarrett, Jan Hammer, Art Neville, Chick Corea, etc. When he's not performing, Jeff spends most of his time producing and recording bands at Collapseable Recording Studios in West Asheville which he owns with bassist Grant Cuthberston and Asheville musician/producer Aaron Price.
---
Ben Bjorlie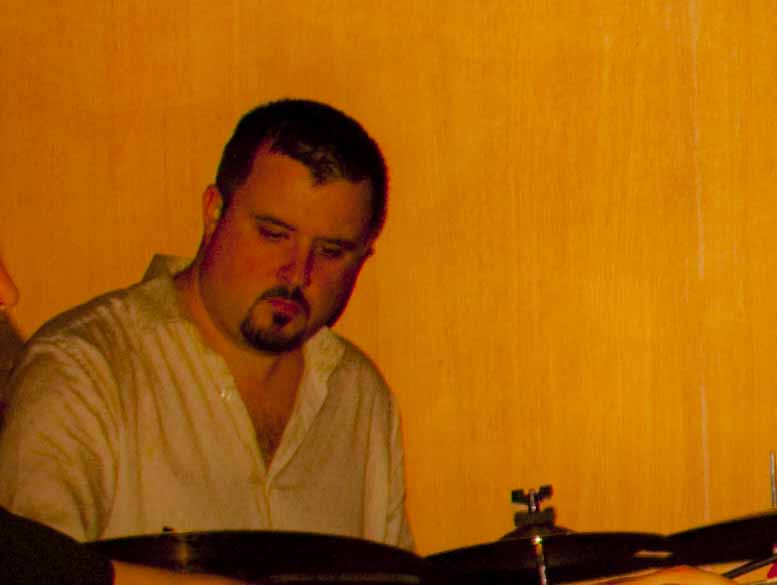 As long as he can remember,
Ben Bjorlie
has lived in an environment rich in music and art. His parents, Leo an Carol, taught private music lessons at home and played in the Charlotte symphony for almost 30 years. Ben started on the clarinet in public school and moved on to the electric bass and, a few years later, took up the drumset. Ben attended Appalachian State University where he studied percussion with former Fred Hinger student Dr. Robert Falvo. He also studied jazz bass with renowned Charlotte area bassist Ron Brendle. While enrolled at AppState, Ben was lucky enough to perform with Ed Shaughnessy (drummer), Poncho Sanchez (latin bandleader/congas), Marcus Roberts (piano), Jason Marsalis (drummer), Roland Guerin (bassist), and many others... After college, Ben relocated to the Asheville area where he can be seen performing in the south eastern region with bands like Get Lost (funk/soul/reggae), the Pipeline (soul jazz/latin lounge), the Swampland Syncopators (New Orleans Tribute), Jazz Jams, etc. Ben and his wife Shelby hope to stay in the Asheville area to watch this wonderful town continue to grow.